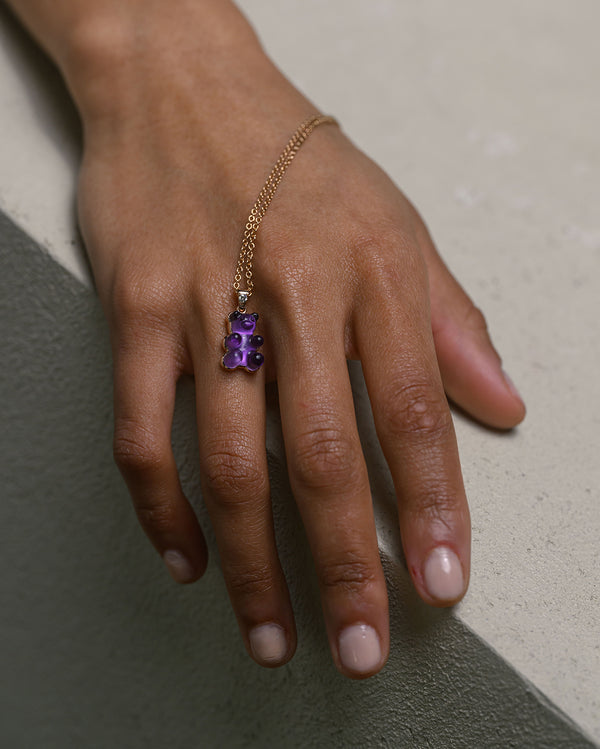 Caring for your Gemmy Bear
To keep your Gemmy Bear shining bright and looking its best, please follow these care instructions:
Cleaning: Gently clean your Bear with soapy warm water and a soft brush. Rinse and pat dry with a soft cloth.
Avoid Harsh Conditions: Protect your Bear from pools, spas, showers, extreme heat, and light. Be cautious of exposure to body lotions and perfumes, as these may affect its color.
Be Mindful of Activity: Refrain from wearing your Bear during intense activities that could lead to damage.
Proper Storage: Store each Bear individually in the provided leather case to prevent scratches.
Regular Checkups: Schedule checkups with a professional jeweler to ensure your Bear remains in optimal condition.
Remember, your Gemmy Bear is a unique piece of jewelry, and taking proper care of it will ensure that it remains a cherished part of your life for years to come.